Your Real Estate Broker: Diane McGeen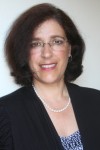 Diane McGeen
Broker/Owner
Thanks for your interest!  My name is Diane McGeen and my passion is to be able to help people – especially with their real estate needs!  Here's a little about me: 
Professionally
I began my real estate career in 1983 and founded Summit Realty in 1991.  I am a full time, committed professional who takes leadership roles in both industry and community organizations.  I have served as a director on the Board of Realtors as well as local non-profits: The Hope Center, Waukesha Choral Union, New Vision Church and the Wisconsin Philharmonic.  In addition to numerous committees, I have also served several years as the program facilitator for Leadership training programs of both the local and state Chambers of Commerce.  I am affiliated with the Metro Milwaukee Board of Realtors, Business Networking International, Wisconsin Realtors Association, the National Association of Realtors and the Waukesha County Business Alliance.  I have over $100 Million in career sales which include residential sales, vacant land, commercial and development opportunities. 
Personally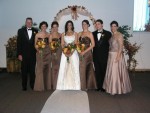 My five children are grown and my dining room table is quickly filling up!  I have been married to my husband Mark for 33 years and we have four grandchildren!
Aside from serving My Lord, Jesus and my family, my customers are my highest priority!  
My undergraduate studies included Music and Theology.  I have a Master's degree in Business Administration and am currently working on my Ph.D. in Religious Studies through Trinity College.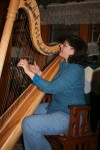 Hobbies include: active participation in Christian music ministries, public speaking, reading, working out (sometimes!), cooking, playing music (piano, harp, guitar, French horn), writing music and I'm a computer techie-wanna-be.
If you need a get-er-done person involved in your real estate transaction-  look no further! Contrary to popular belief, the Internet is not an experienced real estate professional.  It cannot consult, counsel, advise, know the local laws and market conditions, make judgments, 'own' the results, or most importantly – understand your individual goals and needs and care about you as a client.  If you want to be represented by the best in the business, I'm here to help.