Ready to Buy? 
What are the basic steps before you start looking at properties? 
1. Make sure you are financially ready.
The most basic requirements to buy real estate: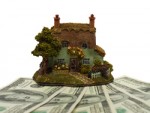 Income – you will need a steady source of income for at least 2 years.
Decent Credit – you need a credit score of at least 640.  You can check your credit at www.annualcreditreport.com . This is a FREE service with no strings attached.  There are 3 credit reporting companies and you can run any or all of them, but only once a year.  There is usually a small fee to get your actual score from them – worth it. 
A Down Payment – the 'no money down' days are over.  If you want to own real estate, it will cost you something.  A good minimum goal to shoot for is 5% - seasoned and in the bank! 
2. Contact a lender and get preapproved.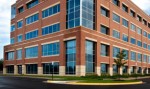 If you think you're ready to go, get some financial backing behind you!  They will let you know if there are any issues that will keep you from a smooth transaction. There is nothing more disappointing than starting down this road, only to be shot down once your dream home is within reach.  Here are some recommended loan officers!
Mike Carroll:  Sunset Bank:   http://www.sunsetbankandsavings.com
Bill Duke: Assured Mortgage:  http://www.assuredmortgage.com
Wendy Meuhls: Waukesha State Bank:  https://www.waukeshabank.com
Ryan Sweeny:  Corby Mortgage:  www.mortgagewithsweeney.com
3.  Call Summit Realty and find the perfect home.
It's one thing to surf the net, look at pictures, virtual tours and websites.  It's quite another to start actually going through properties.  Let us be represent you as a buyer in your home purchase.  Here are the advantages of hiring us as a "buyer's agent"
We know the market.  We know what is for sale, what has sold, what neighborhood features are important, what the drawbacks are.
We know about homes.  After viewing thousands of properties and attending hundreds of home inspections, you will benefit from our knowledge of what to look for in the property itself.
We know contracts.  When you purchase a home, you sign a binding contract.  This is not to be taken lightly, and you want to make sure your interests are covered.  There is no substitute for experience; we are someone you can trust.
We know how to handle bumps in the road.  It would be nice if we could find a home and coast to the closing table.  That doesn't always happen.  Issues can arise in the home inspection, the legal title, the appraisal and even the buyer's finances.  One of the key functions of a buyer's agent is to solve the road bumps before they become road blocks! 
Buying a home is one of the largest investments you will ever make.  It makes sense to work with a seasoned professional.  We are here to help you professionally, but we also walk through the process with you personally with a degree of concern and empathy that helps ease the stress and anxiety of the home buying process.